A new primer that makes it easier to bond medical materials that were difficult to bond
Until now, bisphenol A has been used as a raw material in medical materials and adhesives. Due to the possibility of usage restrictions in Europe, the medical field is gradually seeing an increase in products made with materials and adhesives that do not use bisphenol A. As for the material, the replacement of polycarbonate containing bisphenol A with polypropylene (PP) has begun. However, this PP is a material that is extremely difficult to bond, and there is a need to develop a new surface treatment agent (primer) that makes it easier to bond the surface of PP, as well as adhesives.
Improves adhesive strength against hard to bond materials such as PP.
Maintains the surface treatment state for a long period of time.
Fixing the needle and needle base of the syringe
Fixing the tube of the infusion set, etc.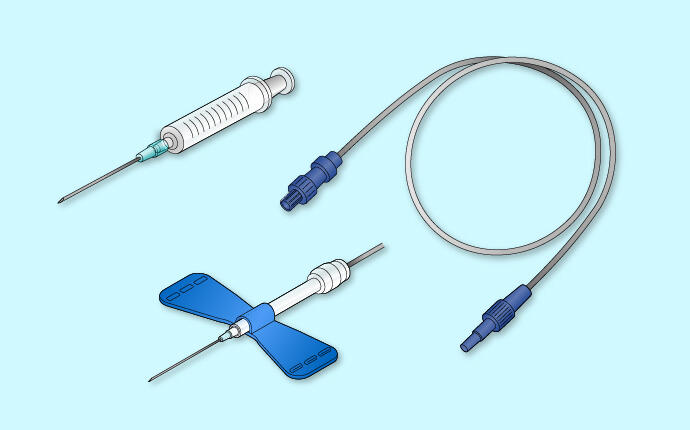 Assuming the regulation of bisphenol A use in Europe, we have commercialized the bisphenol-free UV curable adhesive ThreeBond3094F (ISO 10993 compliant product). In addition to this adhesive, we worked on the development of a new primer that can treat the surface of PP material and increase the adhesive strength, and succeeded in commercializing the patented UV irradiation type primer ThreeBond3095F. With this technology, improvements of the adhesive strength even for previously considered difficult-to-bond materials, such as PP and polyethylene, can be expected.
Properties and general characteristics

Comparison of adhesive strength with and without primer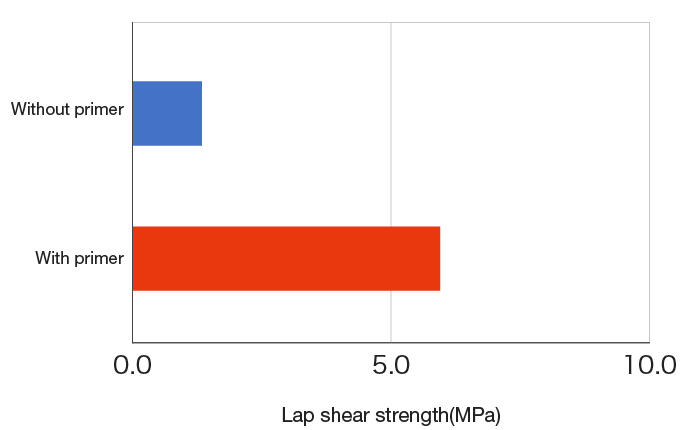 By treating the PP surface with the UV irradiation type primer ThreeBond3095F, the adhesive strength is greatly improved when compared to using on an untreated surface. There is almost no change in the treated surface over time.
Surface treatment process
(1) Apply the primer to the place you want to bond.
(2) Dry the solvent component.
(3) Check the dryness and irradiate with UV.